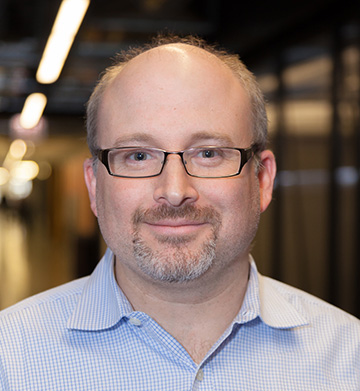 Real Estate Expert Witness
Mr. Rothbart is a seasoned real estate expert witness and executive with over 17 years of direct experience in all aspects of commercial and residential real estate. Generally, Mr. Rothbart's experience includes, but is not limited to, land and property acquisition, zoning and entitlements, development, general contracting, valuation, acquisitions, debt and equity finance, asset and property management, leasing, sustainability and dispositions. Mr. Rothbart has experience with both domestic and international real estate as well as most property types. Mr. Rothbart is an Illinois licensed attorney, possess and LL.M. in Taxation and has been an Adjunct Professor of Law for over 13 years
– Real Estate Developer & Investor
Over 17 years of direct commercial and residential real estate experience.
Direct experience working for publicly traded REIT's, private equity and developers.
Participated in over $3,000,000 of commercial real estate transactions across property type and geography.
Formed over $200,000,000 in real estate joint ventures.
Managed over 11,000,000 SF of commercial real estate assets.
Procured over $500,000,000 in equity and debt investments.
Negotiated over 200 leases totaling more than 2,000,000 SF.
Licensed Illinois Real Estate Broker.
Formerly Held NASD Series 22 and 63 Licenses as well as LEED AP for New Construction (v2.2).
– Expert Witness and Real Estate Consulting
Served as an expert witness and/or consultant on over 50 different real estate matters with assets valued in excess of $400,000,000.
Substantial trial and deposition experience.
Published over 40 articles on commercial real estate investments and markets; cited in over 100 articles.
Previous clients include municipalities, governmental agencies, universities, insurance companies, public REIT's, creditors to bankruptcy, equity investors, developers, property owners, tenants and individual homeowners.
– Attorney
 B.A. Emory University, J.D. IIT-Chicago Kent College of Law, LL.M. Taxation Northwestern University.
 Licensed Illinois attorney with focus on real estate, tax, bankruptcy and securities law.
 Adjunct Professor of Law since 2007.
FREQUENTLY ASKED QUESTIONS
What is a real estate expert witness?

A real estate expert witness is an expert witness who participates in real estate related litigation.

What is an expert witness?

An expert witness is a person who is permitted to testify at a trial because of special knowledge or proficiency in a particular field that is relevant to the case.

When do you need an expert witness?

An expert witness is typically required in one of two scenarios. First, when trial is approaching and an expert is required to opine on certain aspects at issue in trial or second, to support litigation efforts prior to trial.

When is the right time to engage an expert witness?

We recommend engaging an expert earlier in the process rather than later. Remember, the expert is your subject matter guru and, if properly informed, can be of great assistance to counsel during motion practice, discovery and depositions. The less time an expert is provided to procure an Expert Opinion or State Disclosure, the less informed they are on the nuisances of the case and attorney is afforded less opportunity to learn from the expert and advance the case.

How can an expert witness benefit the attorney?

Attorneys are experts on the law, not real estate or other business subject to litigation. When a client hires a lawyer, most times that lawyer needs to study up and learn the business or industry which is the subject of the law suit. If a subject matter expert is hired early in the process they can be invaluable in explaining the nuisances of the business issues at hand to the attorney. Armed with this knowledge that the attorney might otherwise not have, the attorney can then do a better job representing the interest of their clients earlier in the litigation.

Can expert witnesses work on a national basis or do they need to be local?

This depends on the case. If the case calls for a hyper local issue, then a local expert is probably better suited for that matter. However, if the case is less focused on a hyper local issue, a national expert should suffice. Our experience dictates that the best experts for the case are the ones who understand the relevant legal issues best, not those physically closest to the real estate.

Is Jeff Rothbart's limited to the Chicago area?

No. Jeff Rothbart's experience includes over $3 billion in total transaction volume in over 35 states and 50 different MSA's.

Do you refer cases to other experts that are outside Jeff Rothbart's expertise?

While we are always happy to speak to participants in litigation in need of an expert witness, we recommend that local counsel be involved in the dialog of real estate expert witness retention.

Who should contact and engage the expert witness?

Yes, absolutely. We have relationships nationwide for matters outside our expertise.
MY AREAS OF EXPERTISE
Property Tax Appeals
Let us fight for you to achieve tax relief. We can get it right for you.
Acquisition Valuation & Underwriting
Establish both the risk and potential return of all types of real estate investments and assets.
Appraisal Review
Let us analyze and break down all aspects of the appraisal report.
Title Insurance Claims
Our expertise can help provide guidance towards any dispute or investigation.
Condemnation & Eminent Domain
Acquiring property through the exercise of eminent domain can be a difficult and highly intricate process. I can help.
Development Related Disputes
In the real world, unexpected problems arise.  Let us be your resource in getting what you're owed.
Partnership Disputes
Create a path towards resolution so your business can move forward.
Fiduciary Standards of Care
Prove or dispute whether needs and standards were met.