Real Estate Expert Witness
Licensed Attorney Real Estate Expert Witness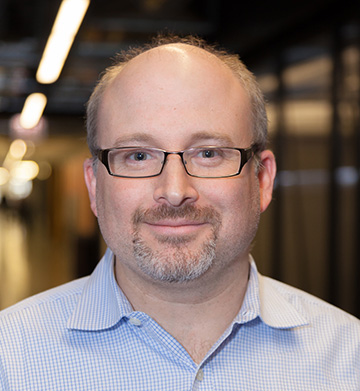 Mr. Rothbart is a seasoned real estate professional and expert witness and executive with over 19 years of direct experience in all aspects of commercial and residential real estate. Generally, Mr. Rothbart's experience includes, but is not limited to, land and property acquisition, zoning and entitlements, development, general contracting, valuation, acquisitions, debt and equity finance, asset and property management, leasing, sustainability and dispositions. Mr. Rothbart has experience with both domestic and international real estate as well as most property types, geography and risk profile. Mr. Rothbart is an Illinois licensed attorney, possess and LL.M. in Taxation and has been an Adjunct Professor of Law since 2007.
Real Estate Developer & Investor
Over 19 years of direct commercial and residential real estate experience.
Direct experience working for publicly traded REIT's, private equity and developers.
Participated in over $3,000,000,000 of commercial real estate transactions across property type and geography.
Formed over $200,000,000 in real estate joint ventures.
Managed over 11,000,000 SF of commercial real estate assets.
Procured over $500,000,000 in equity and debt investments.
Negotiated over 200 leases totaling more than 2,000,000 SF.
Licensed Illinois Real Estate Broker.
Formerly Held NASD Series 22 and 63 Licenses as well as LEED AP for New Construction (v2.2).
Expert Witness and Real Estate Consulting
Served as an expert witness and/or consultant on over 100 different real estate matters with assets valued in excess of $500,000,000.
Substantial trial and deposition experience.
Published over 40 articles on commercial real estate investments and markets; cited in over 100 articles.
Previous clients include municipalities, governmental agencies, universities, insurance companies, public REIT's, creditors to bankruptcy, equity investors, developers, property owners, tenants and individual homeowners.
Certified Mediator – National Association of Certified Mediators
Educational Background
 B.A. from Emory University, a J.D. from IIT-Chicago Kent College of Law, an LL.M. in Taxation from Northwestern University, Certificate in Hotel Real Estate and Asset Management from Cornell University, and a Certificate in Real Estate Investment and Development from Rice University Jones Graduate School.
 Licensed Illinois attorney with focus on real estate, tax, bankruptcy and securities law.
 Adjunct Professor of Law since 2007.
Numerous Areas of expertise
Licensed attorney with experience throughout many facets of the real estate industry.
Trust you can get a reputable source for your real estate legal concerns.
A reputation built on integrity and providing expert testimony.
How We Can Help With Your Real Estate Legal Dispute
Not sure where to get started? Uncertain as to whether your situation requires an expert witness?