
Numerous areas
of expertise.
REAL ESTATE EXPERT

Dependable and
responsive.
SERVICE COMES FIRST

Let my knowledge
work for you.
LICENSED ATTORNEY
Real Estate Expert Witness
JEFF ROTHBART
Real Estate Expert Witness :: Licensed Attorney
Over 17 Years of Direct Commercial and Real Estate Experience
Mr. Rothbart has served as an expert witness and consultant in over 50 real estate matters. Prior expert experience includes, but is not limited to, real estate valuation, LLC Operating Agreements, breach of fiduciary duties, breach of representations and warranties, land use, riparian rights, construction damages, standard of care issues, brokerage relationships, landlord/tenant disputes and deceptive leasing practices.
Learn More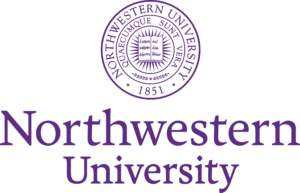 Not your average real estate expert.
Mr. Rothbart's experience includes, but is not limited to, land and property acquisition, zoning and entitlements, development, general contracting, valuation, acquisitions, debt and equity finance, asset and property management, leasing, sustainability and dispositions. Mr. Rothbart has experience with both domestic and international real estate as well as most property types. Mr. Rothbart is an Illinois licensed attorney, possess and LL.M. in Taxation and has been an Adjunct Professor of Law for over 13 years.
Acquisition Valuation →
Fiduciary Standards of Care →
Development Related Disputes →
Partnership Disputes →
Appraisal Review →
Property Tax Appeals →
"Ethics is knowing the difference between what you have a right to do and what is right to do."
Associate Supreme Court Justice, Potter Stewart.

REQUEST A FREE CONSULTATION
Fill out the form below to receive a free and confidential intial consultation.

jr@realestateexpertwitnesses.com

Tel: +1 312 620 2124
Cell: +1 312 307 1429

1945 Techny Road, Suite 6
Northbrook, Illinois 60062